Live For Today In The Villages

An Adventuresome Club in The Villages, Fl Established January 2013

This is a club inThe Villages composed of a group of friends who enjoy living life to the fullest. Membership is invitation only. The club is designed to provide members with fun and exciting activities from dancing to sky diving. Each member is expected to put on one event a year. Assistance is available for planning an event. YOLO socials are the 3rd Tuesday of each month at Fish Hawk Rec Center from 6-9 PM.

Club members will have an opportunity to sign up for each event. Some examples of activities may be:

Golf Outings

Hang Gliding

Paint Ball

Night Golf

Wave Runners

Snorkeling with the Manatees

Paddle boating

Zip Lining

Kayaking

Pickleball

Deep Sea Fishing

Get-Away Vacations to golf or beach resorts

The list is endless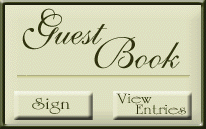 This page was last updated: April 10, 2018
Custom Apparel and Gifts

Southern Trace Plaza

3451 Wedgewood Lne

352-750-1600

Ask for the YOLO Logo for Embroidering the YOLO LOGO on one of your shirts or towels or theirs. 

In 2015, 
YOLO 4 Others
 was started. This section of YOLO will put on one activity a year for a charitable event. This year is a Charity Golf Scramble for Hands of Mercy Everywhere-a home for teenage moms and their babies in Belleview. Click on the link above for more info.
2017 YOLO Cup Winners

Chris and Terry Snyder

Backyard Winery and Brewery

For All Your Advertising Needs and custom YOLO Products